Morgan Hill Meat Grinder 2020 Photos
You have possibly arrived at this page from either the Morgan Hill Meat Grinder 2020 article, or the Brian Harner Archive.
These are photos of me from the Morgan Hill Meat Grinder trail marathon, held in Fabius, NY on September 19 2020.

---
The following two photos were taken immediately after leaving the aid station at mile 16.5. I was in the lead when we arrived at the aid station. I was a little slow on doing what I needed to do there, and fell behind a bit.
In the top photo I am putting a belt on my waist. The belt contains five medjool dates, which I ate in the span of about fifteen minutes.
What is special about these photos is that you can see the quote from Brian Harner pinned to the back of my T-shirt.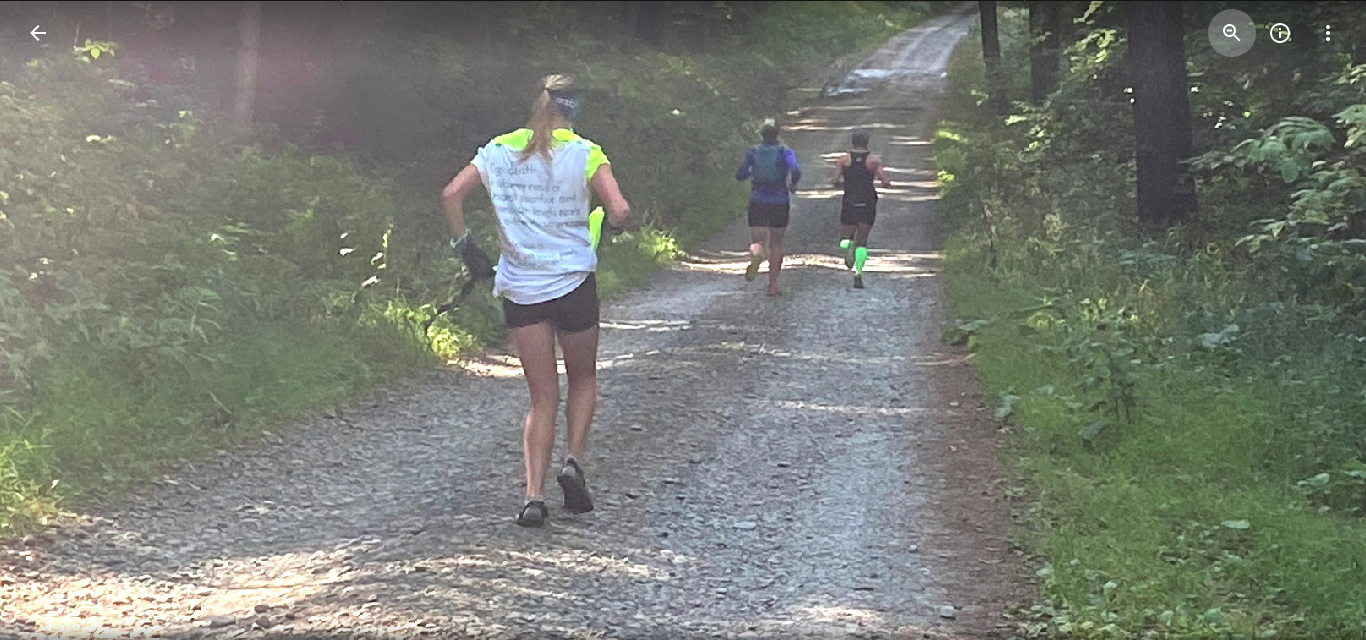 Let's see that quote up-close.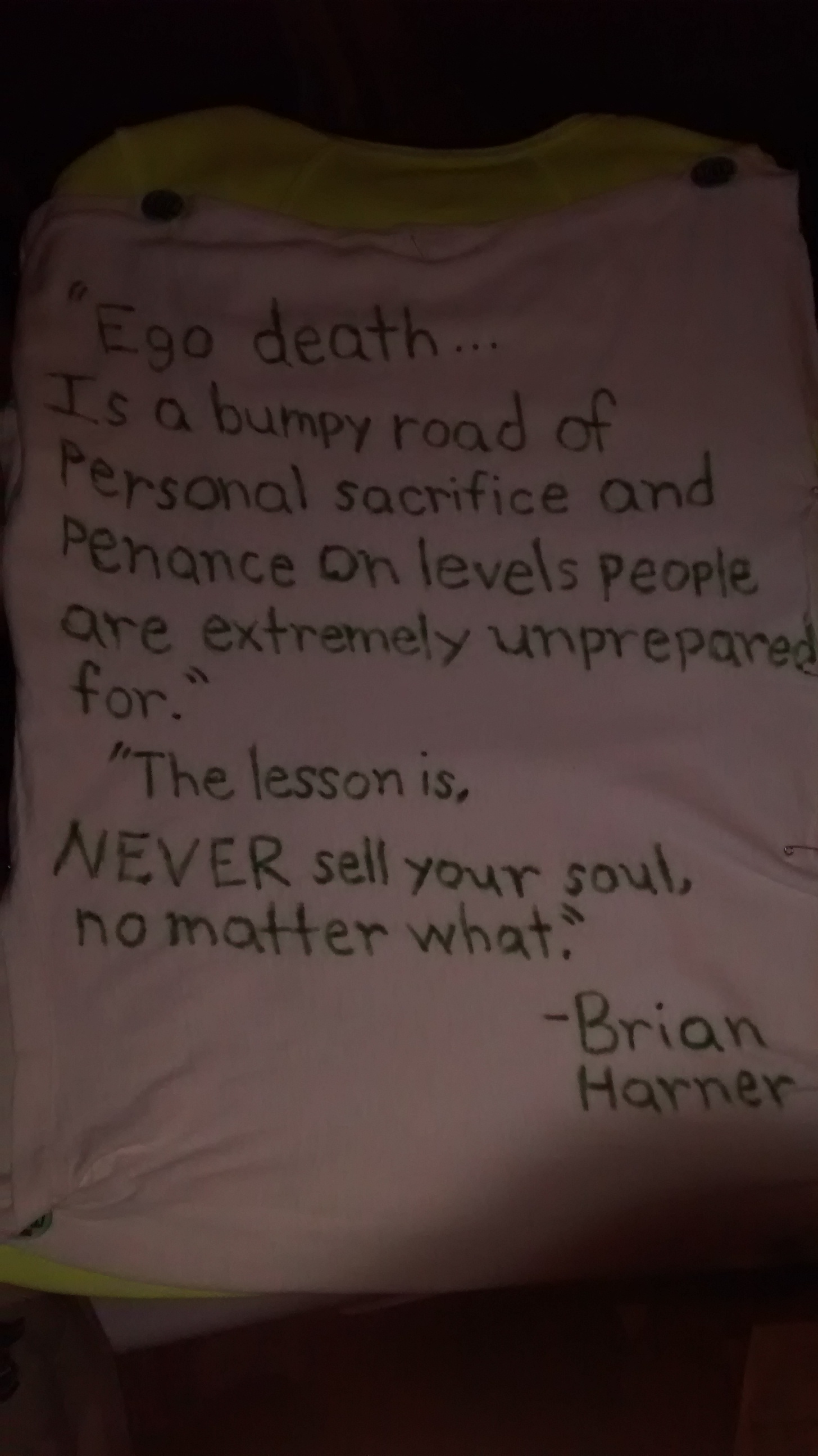 "Ego death... Is a bumpy road of personal sacrifice and penance on levels people are extremely unprepared for."
"The lesson is, NEVER sell your soul, no matter what."
-Brian Harner
This quote is from an e-mail Brian sent me on September 14th. I have not posted it to kimwrate.com yet, but will link it here once I do. I mentioned in Message to Brian: #39/#73 that Brian was more critical toward me in this particular e-mail than at any other time. Nevertheless, that is the place from which I drew inspiration on race day.

---
I believe the following eight photos were taken on one of the very last trail sections of the course, around mile 24. The only reason I am sure of this, is that is the point at which I removed my gloves and, later, took the lead. Note that the fourth photo is just the third zoomed in. I managed a thumbs up.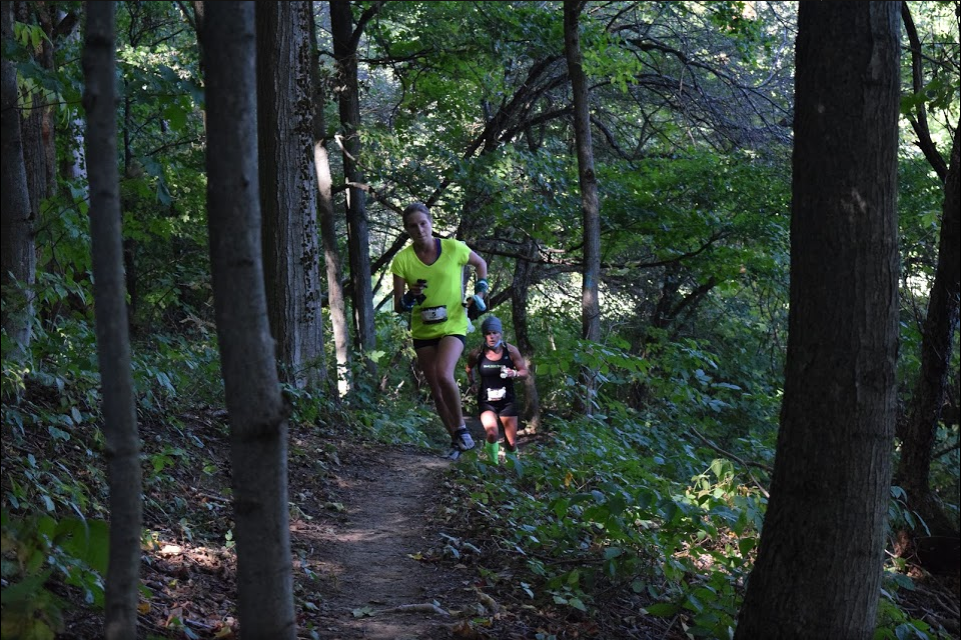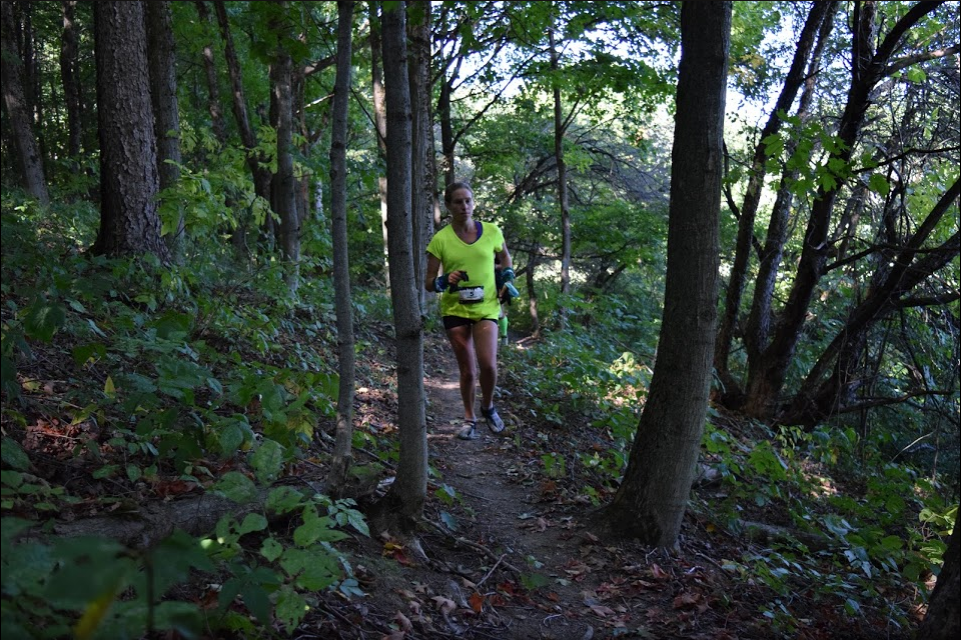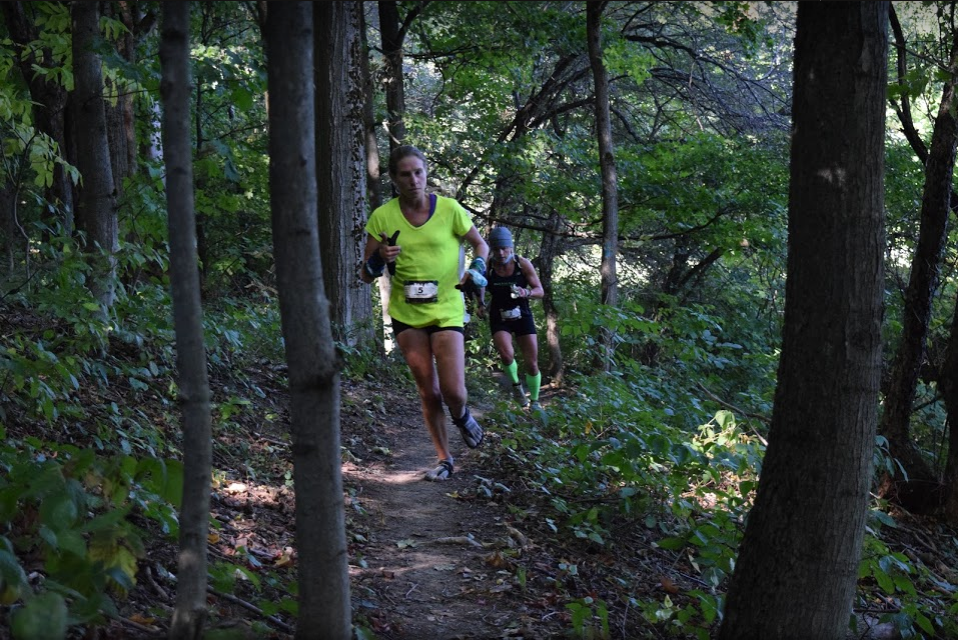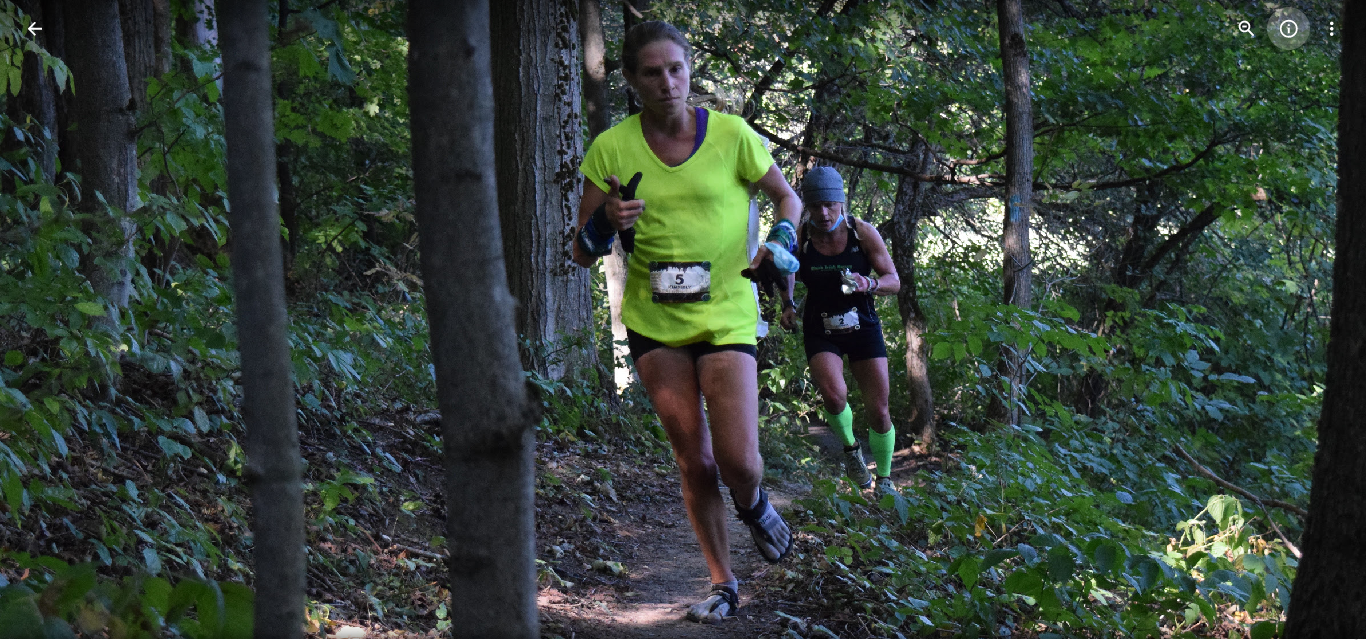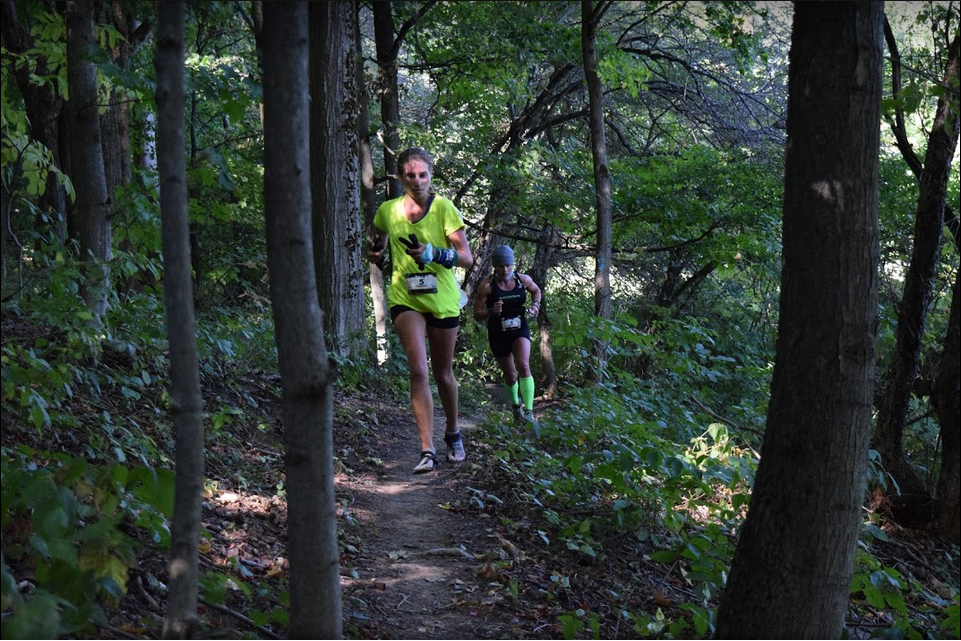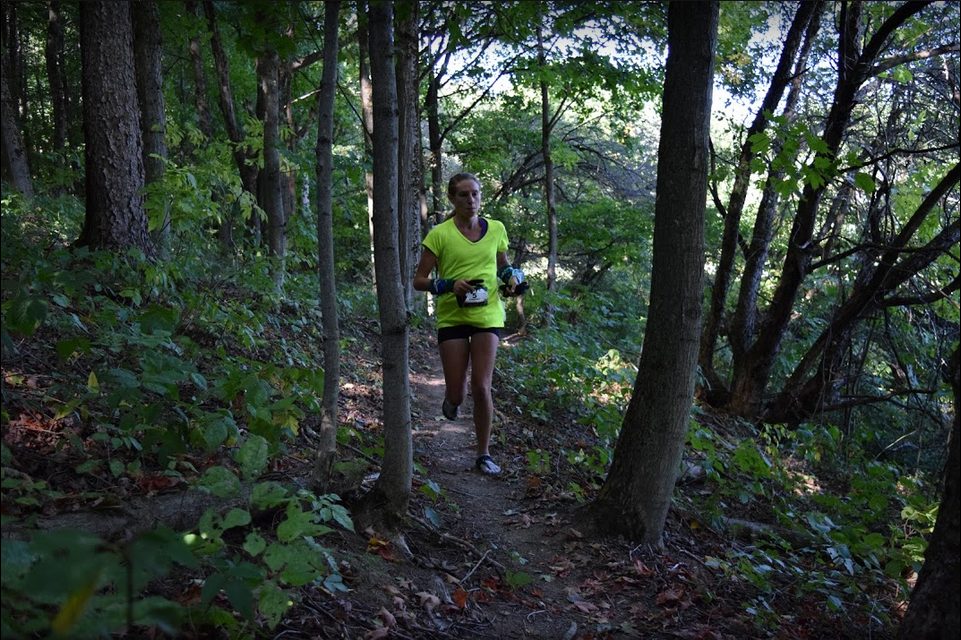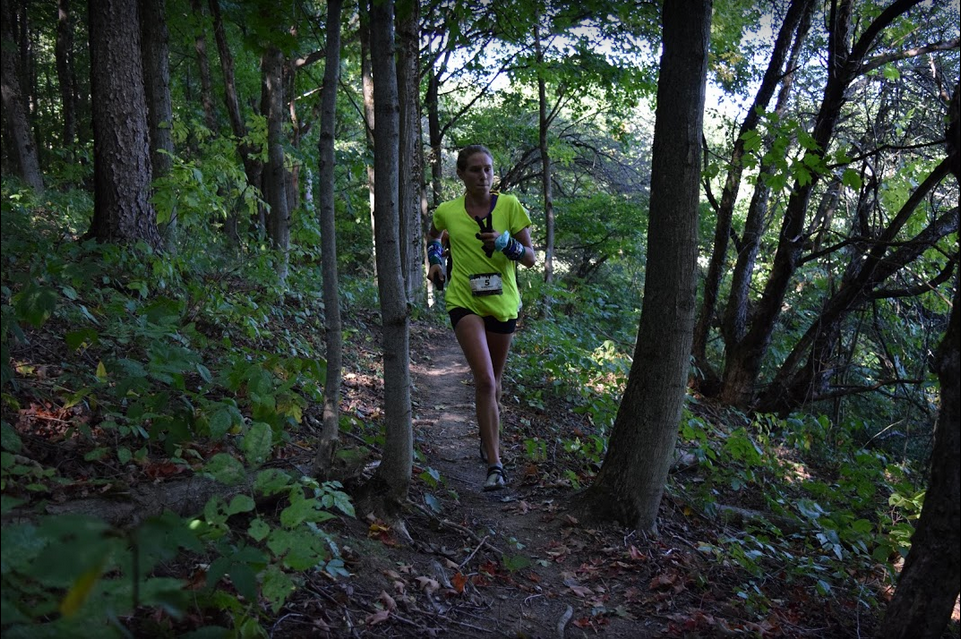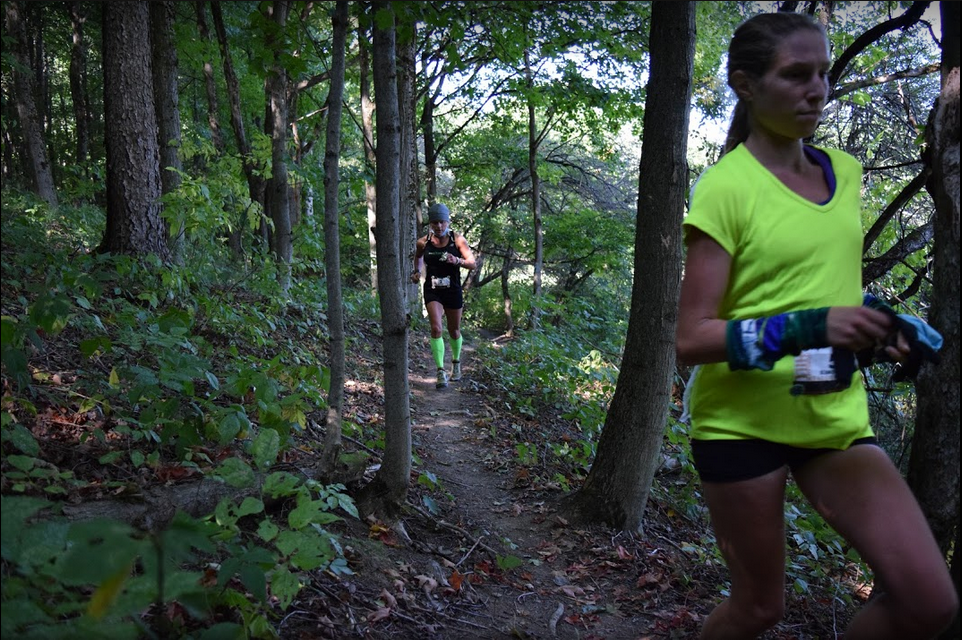 The next and final section of the course is on the road.
The photos are in order: the third photo is just zoomed in.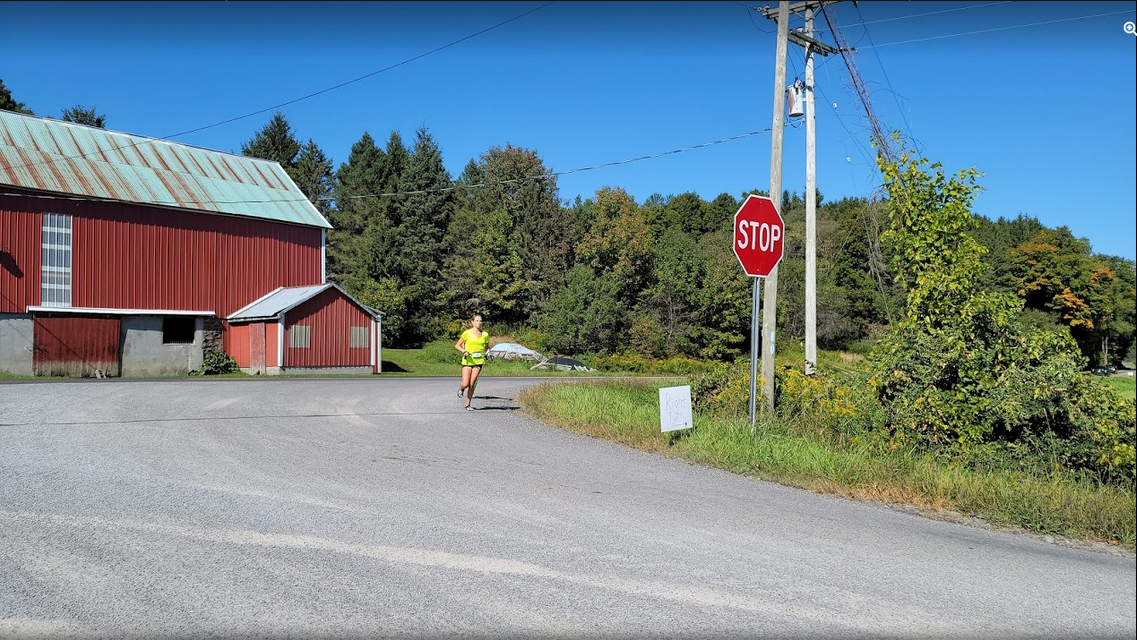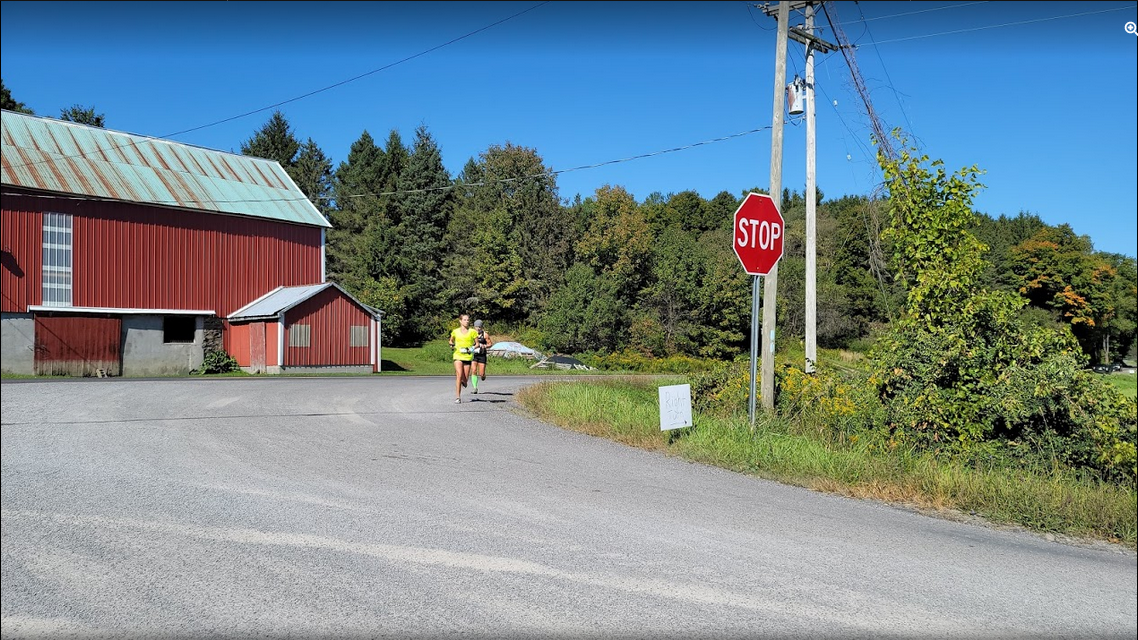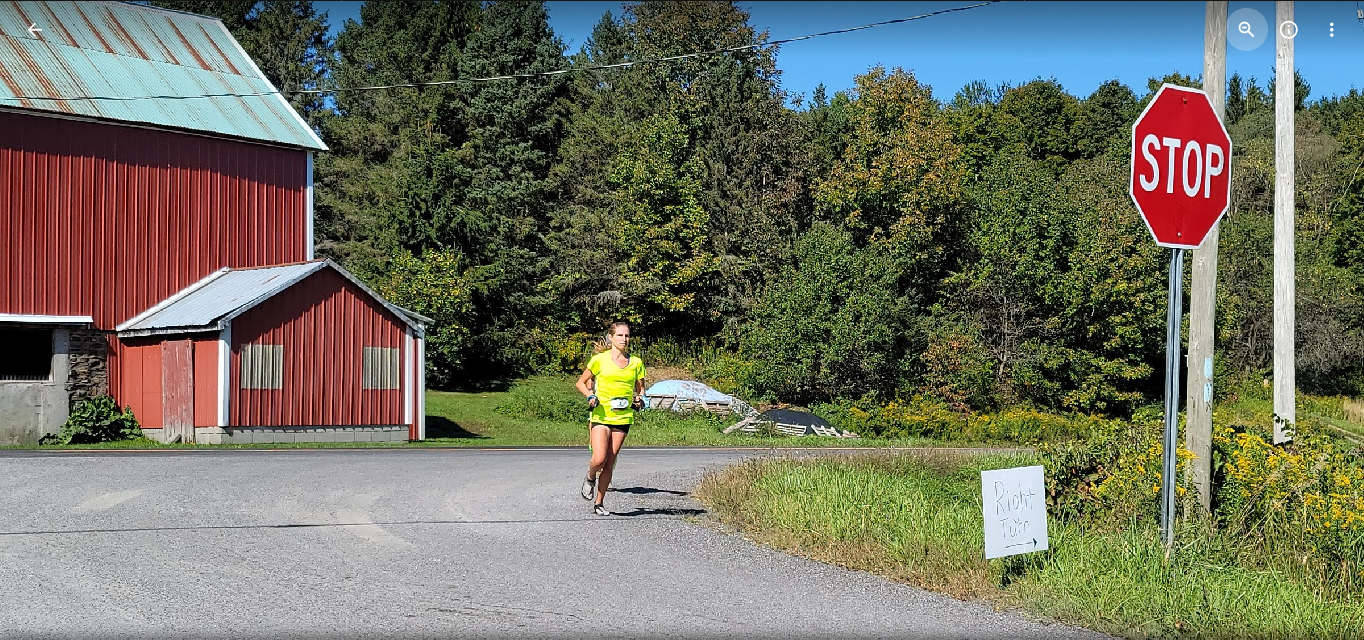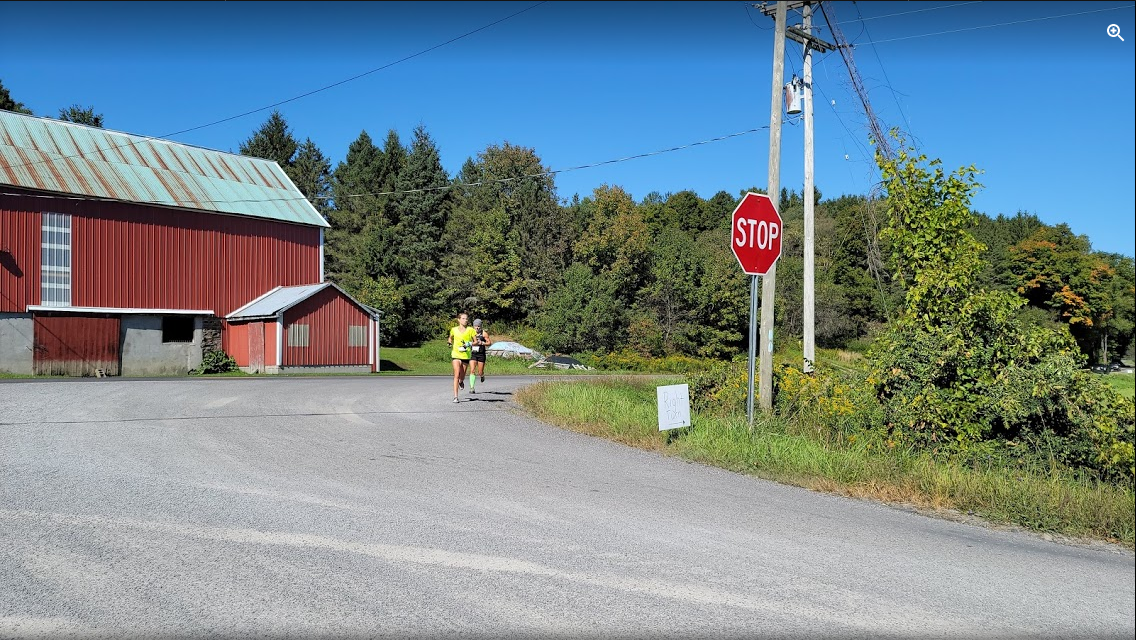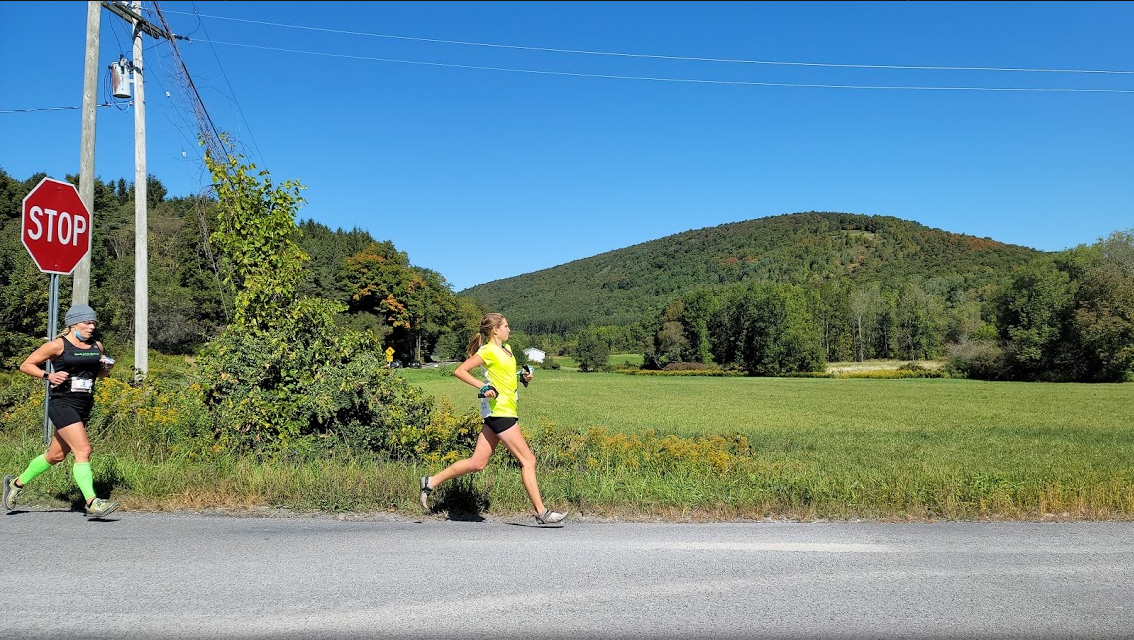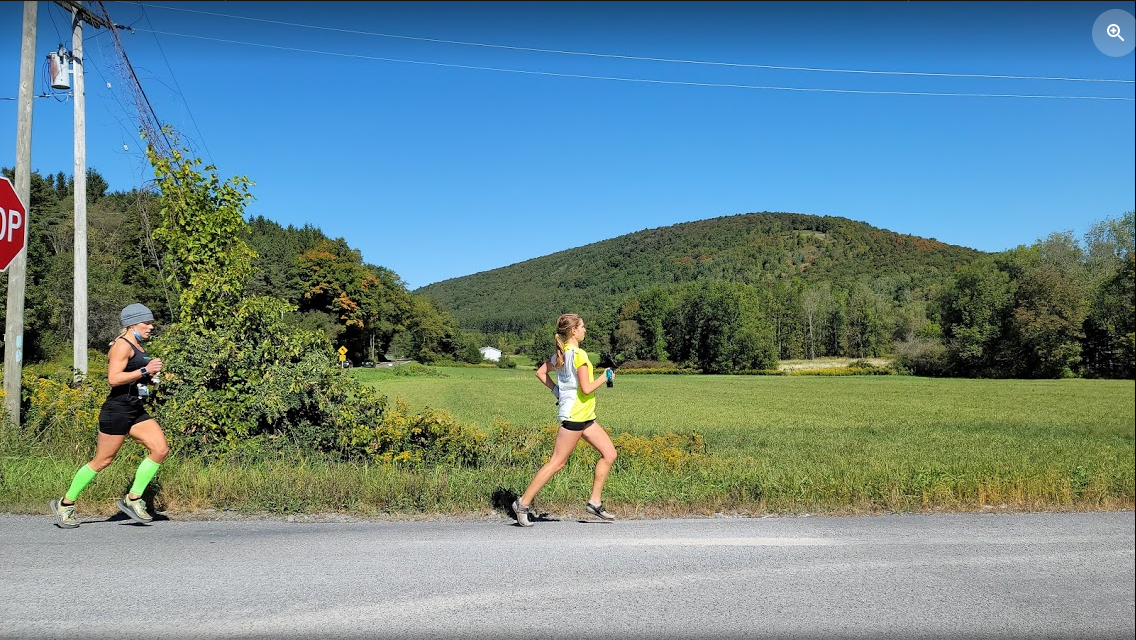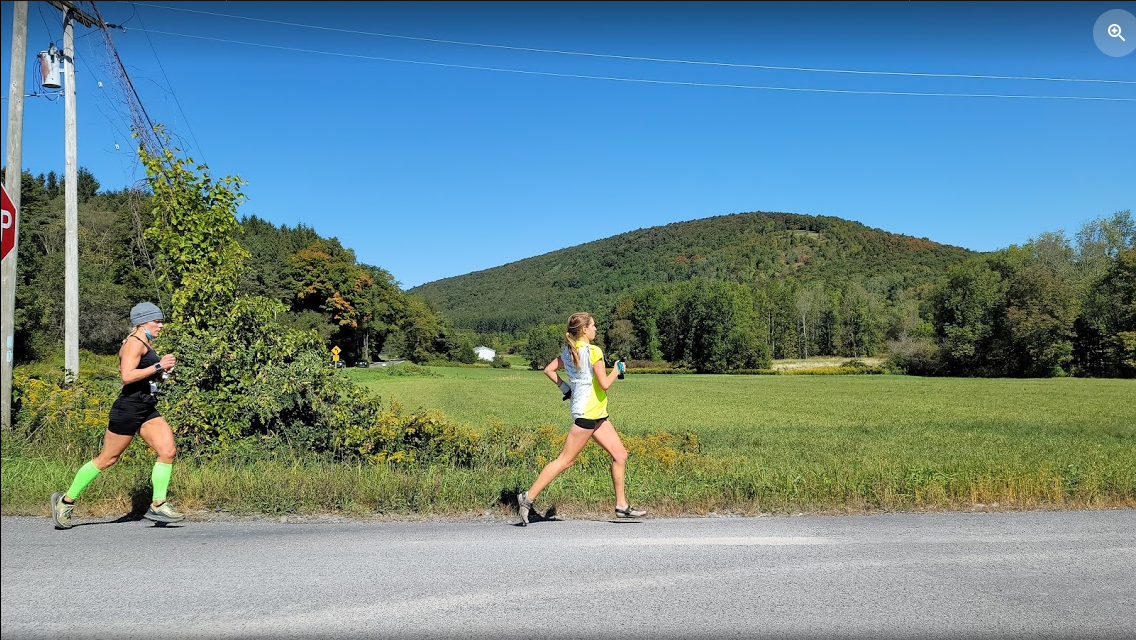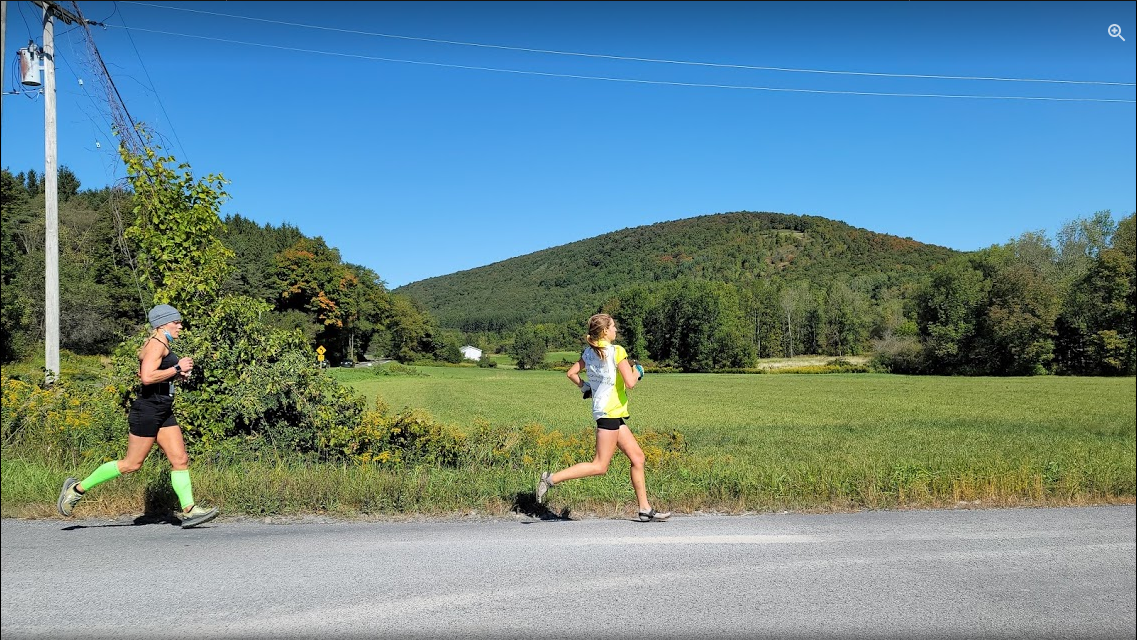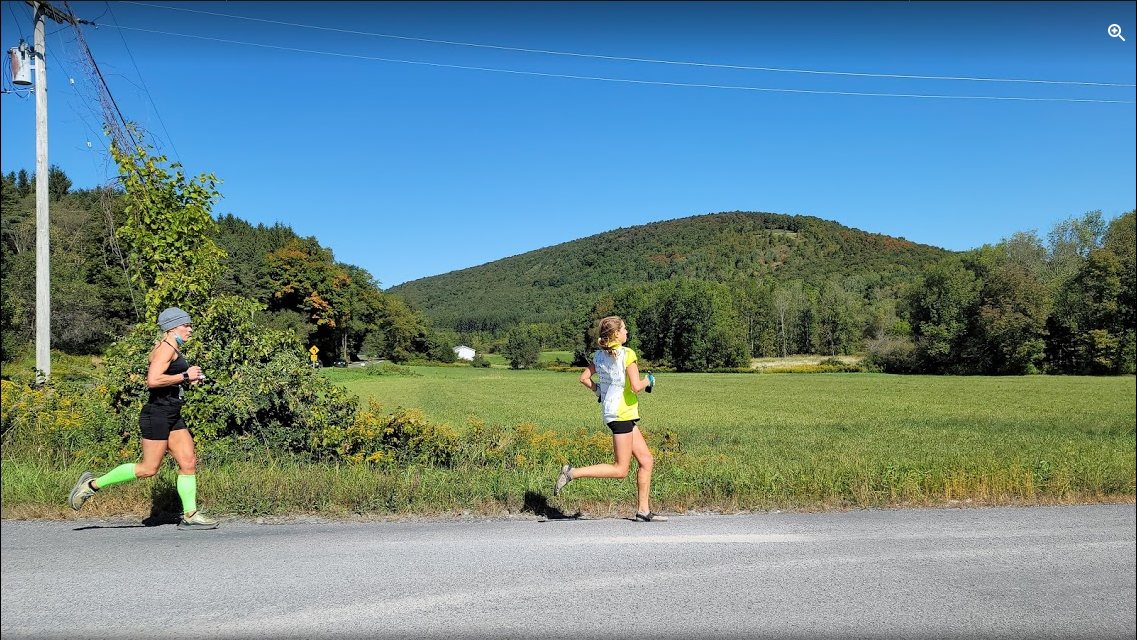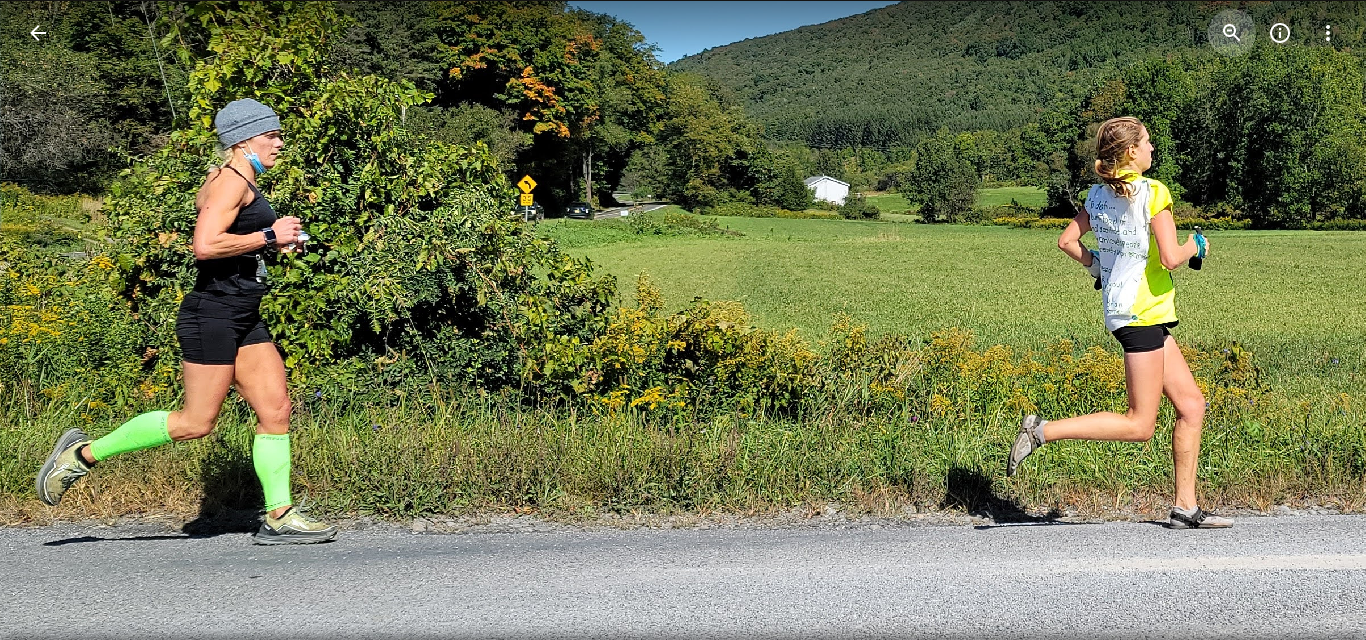 The finish line. I lost the lead with about 1/8 of a mile (200m) left in the race.
Note that this race was chip-timed, so the time on the clock is about 2 seconds slower than our official finishing times.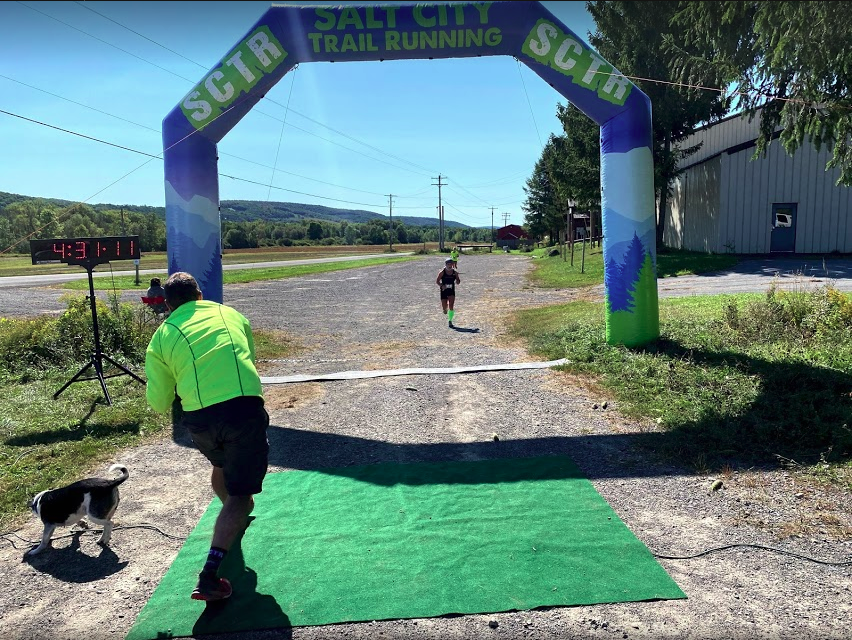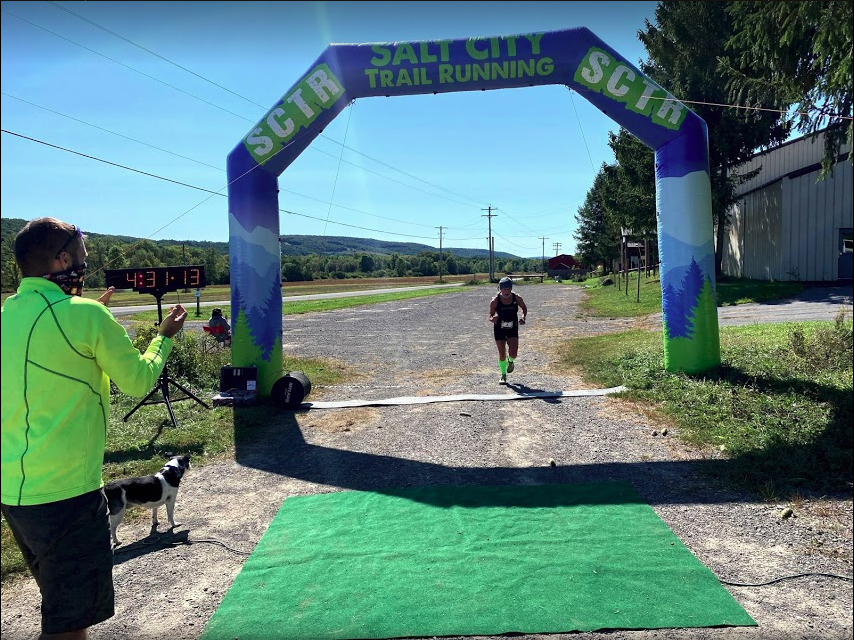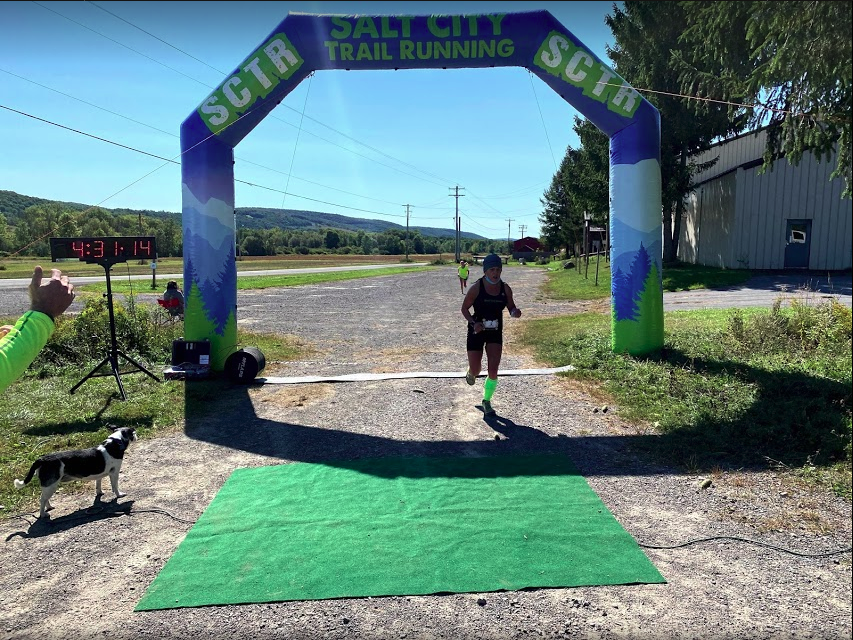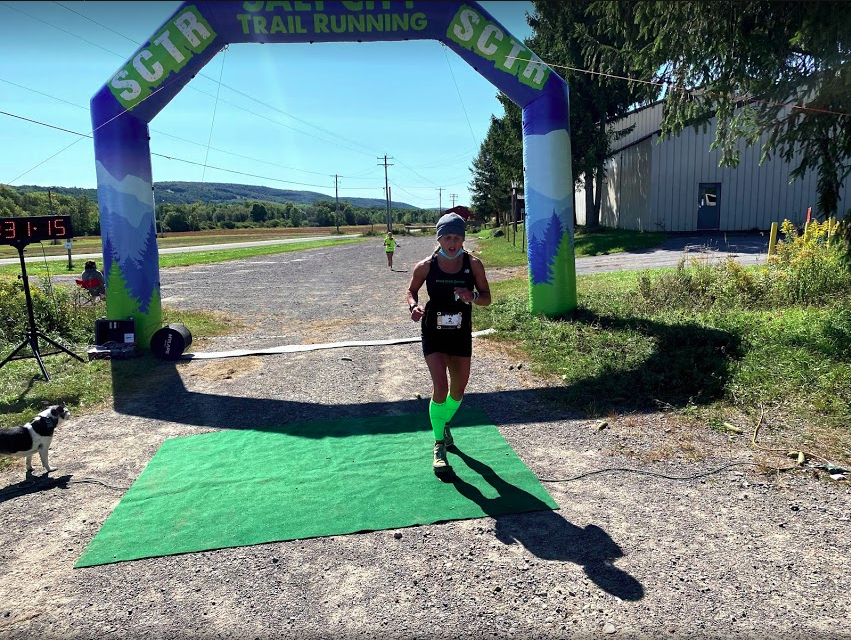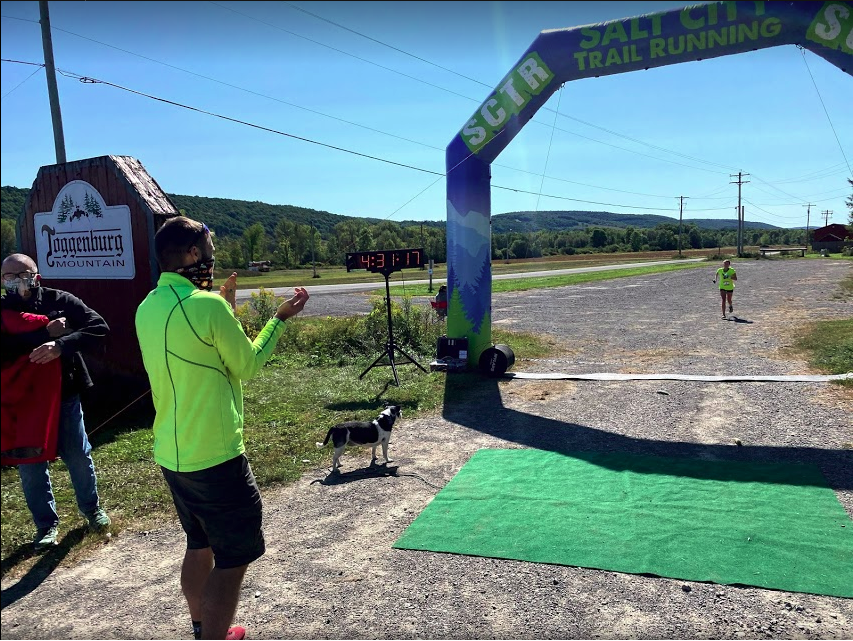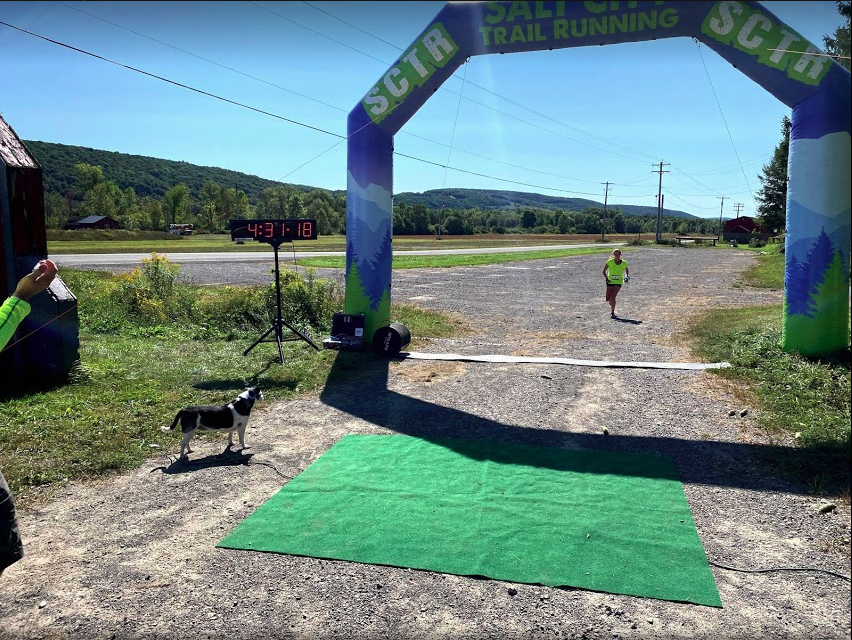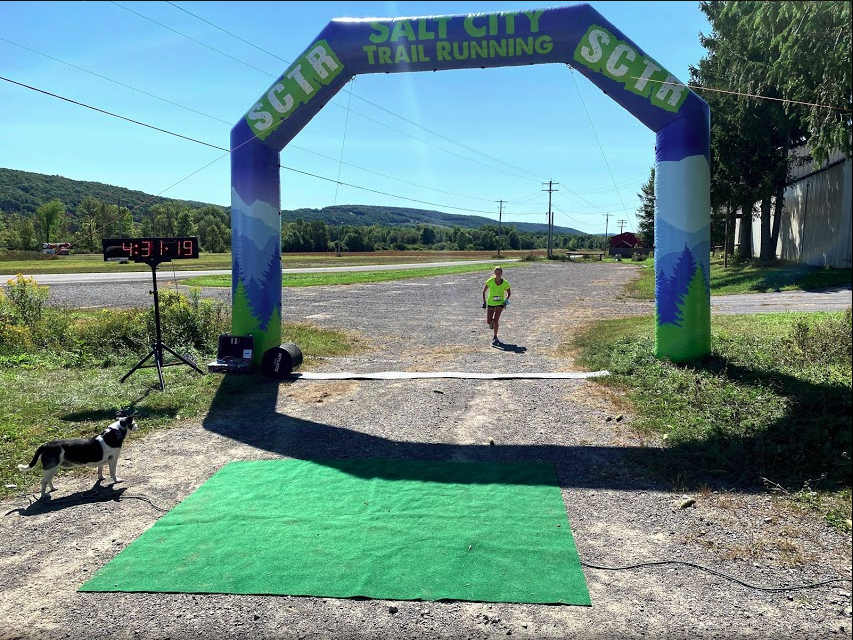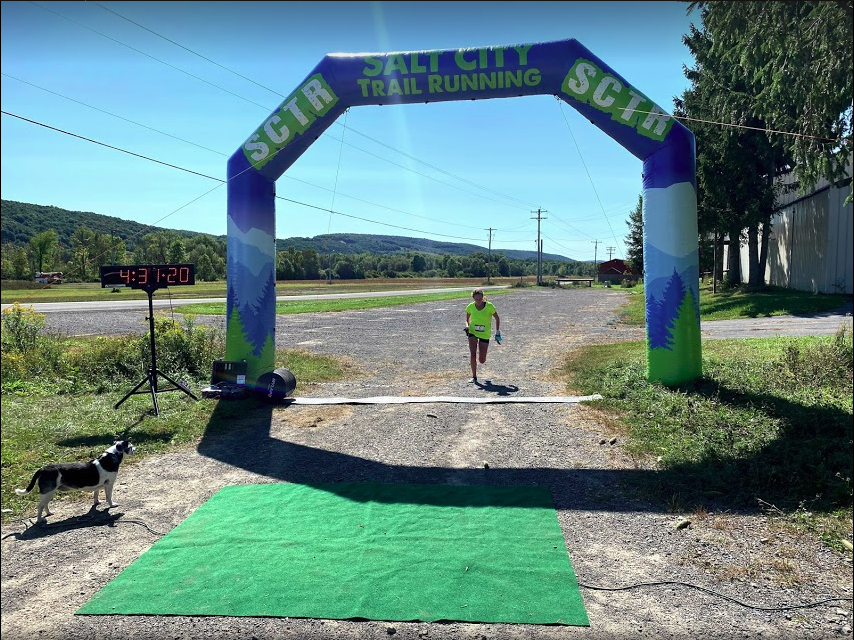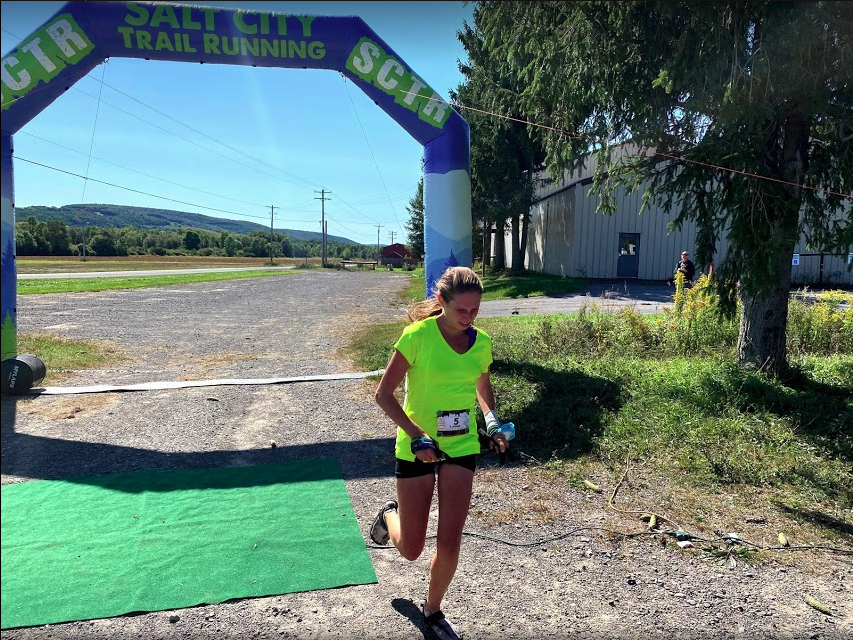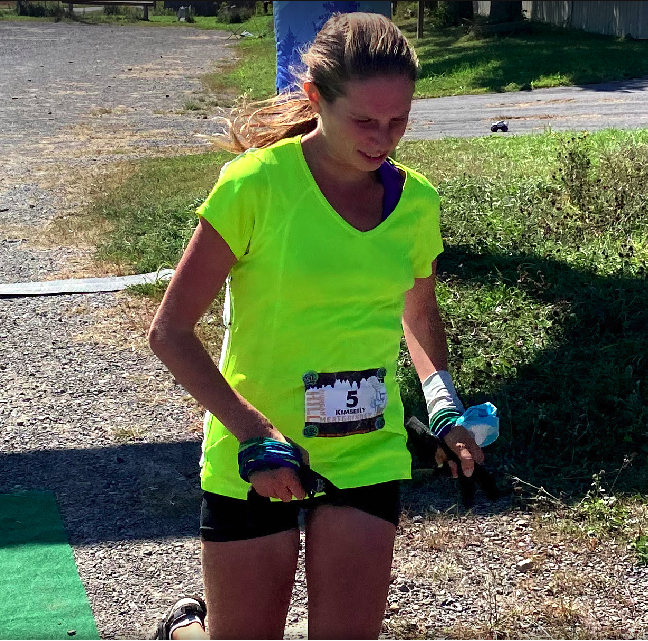 ---
This page is currently not 100% complete, as I also have photos from earlier in the race. All the photos I know of from mile 16.5 to the end are present.